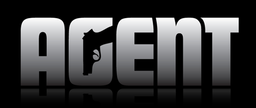 As the game's future is unkown, this wiki is now on a hiatus
Welcome to Agent Wiki!
The Wiki about the Action-Stealth-Sandbox game going to be developed by Rockstar North and Rockstar Games that anyone can edit.
297 pages and 11 articles. Click on something below to get started!
Agent News
Rockstar didn't appear in E3 2012, leading to a question of what will become of the game.
On 24 May 2011, Take-Two confirmed that Agent was still in development at that point in time. During a fiscal earnings conference call , Take Two answered a listener's question about Agent saying that it is indeed still in development.
Agent will be exclusive for the Playstation 3. When asked about the exclusivity of Agent at E3 2011, CEO Jack Tretton said that he was unsure and that it was a decision for Rockstar Games to make.
Sony announced that Rockstar was working on a new franchise for the PlayStation 3 in July 2007 but details of the project, including its title, were not announced until June 2009 during the Sony press conference at E3.